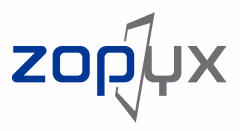 We are looking for some upcoming projects support by a web/frontend developer.
MUST speak GERMAN fluently
MUST be based in Germany
MUST be able to travel within Germany (Hamburg, Berlin, Stuttgart area)

Applicant must be fluent with
Javascript, jQuery and related frameworks
AngularJS 2 and/or ReactJS
CSS
tools like SaSS, Less, Bootstrap or related Frameworks

Applicant must be able to able to design decent web user interface.
You should have a reasonable understand of the "mobile first" approach
and some background in building "progressive web apps". You should be familar
with the most decent tools in web/mobile development etc.

In the first phases of the project you will direct interact with the CEO/CTO
for creating initial mockups and UI prototypes .

A big plus would be  experiences with native applications (Android, iOS)
through some frameworks like Phonegap etc. for building hybrid applications
that work both within the browser and for better user experience as native app.
Knowledge in Python would be nice but is not a must however you should be fluent
with Linux, the command line and tools like GIT. Additional skills welcome.
This position is a remote position but being located in Germany (see above) is a big plus.
Contact
Please get in touch with Andreas Jung (info@zopyx.com) and include your CV, references, experiences with related frontend and web technologies.